[section name="services" color="#2e3543″]
[span1][/span1][span1]
1980
[/span1][span1]
1981
[/span1][span1]
1982
[/span1][span1]
1983
[/span1][span1]
1984
[/span1][span1]
1985
[/span1][span1]
1986
[/span1][span1]
1987
[/span1][span1]
1988
[/span1][span1][/span1][span1][/span1]
[/section]
[section name="no-top-pad" color="white"]
This would be the last year for any 2 door version of the Eagle and the last year AMC built any 2 wheel drive cars of their own design. Beginning in 1984 remaining Eagle models would be built in Brampton, Ont. The Kenosha plant would be used for their Renault models .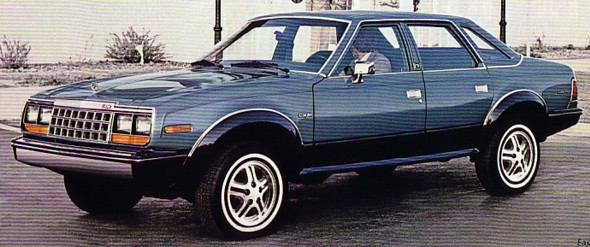 1983 AMC Eagle 4 Door Sedan; a total of 3,093 were produced..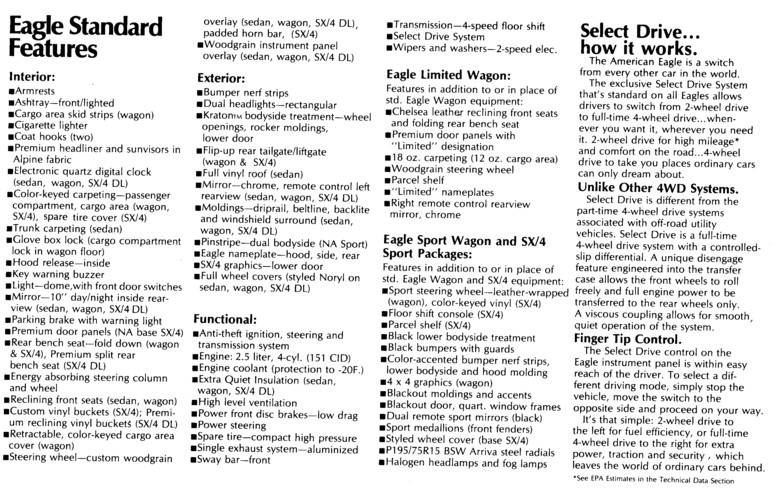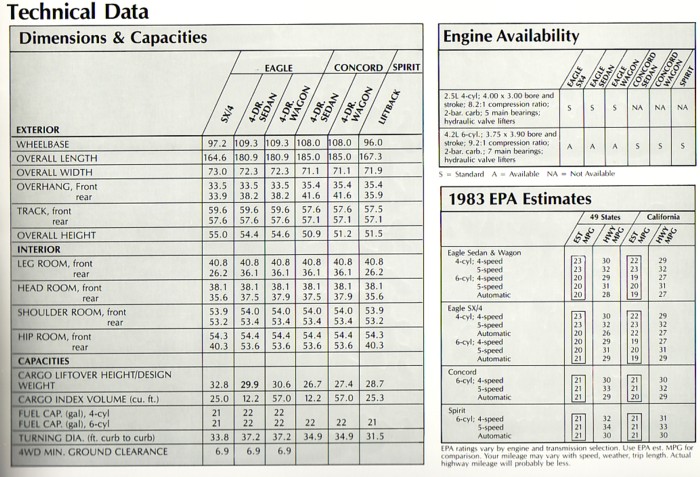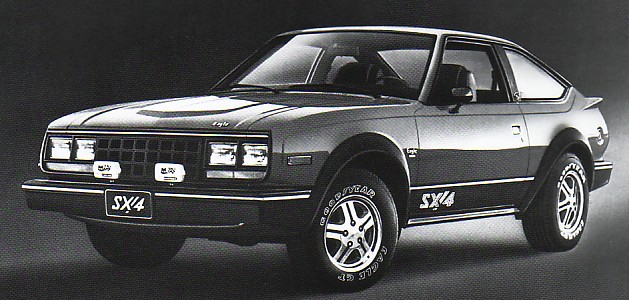 1983 AMC Eagle SX/4. As two doors were phased out only 2,259 were produced. Even though the SX/4 was only available for three years it was the second most popular Eagle model.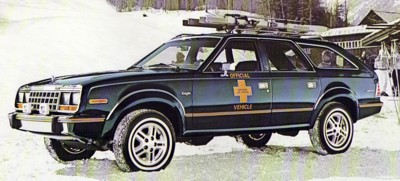 1983 AMC Eagle Wagon, was selected the official vehicle for the National Ski Patrol.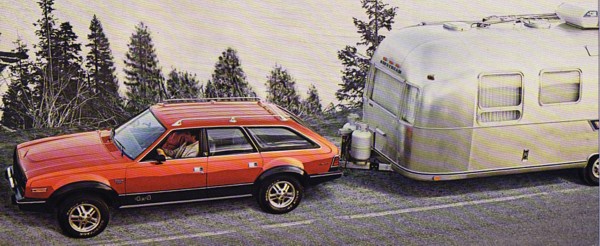 1983 AMC Eagle Wagon with towing option.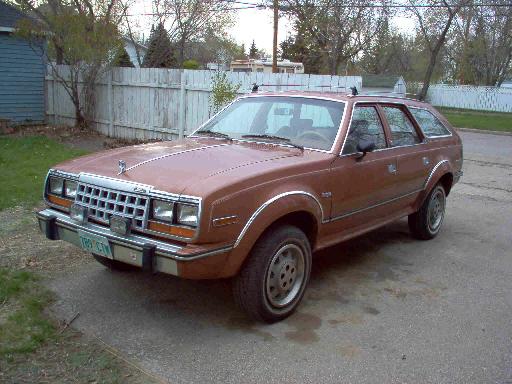 1983 AMC Eagle Wagon. (Owner member: EagleFreak). Wagon sales dipped to 12,378 during this model year.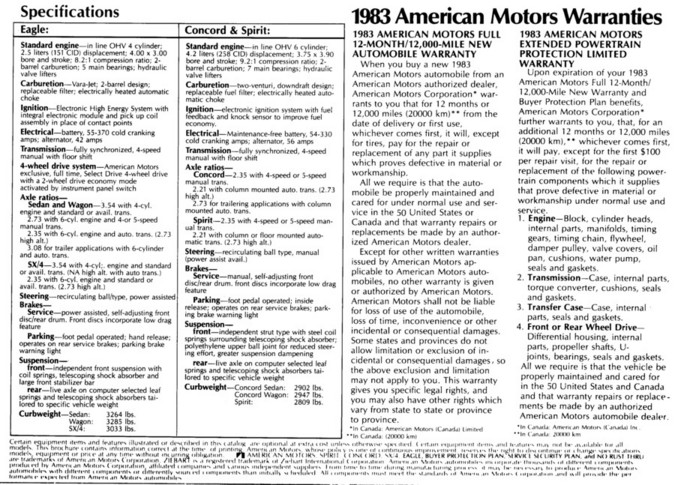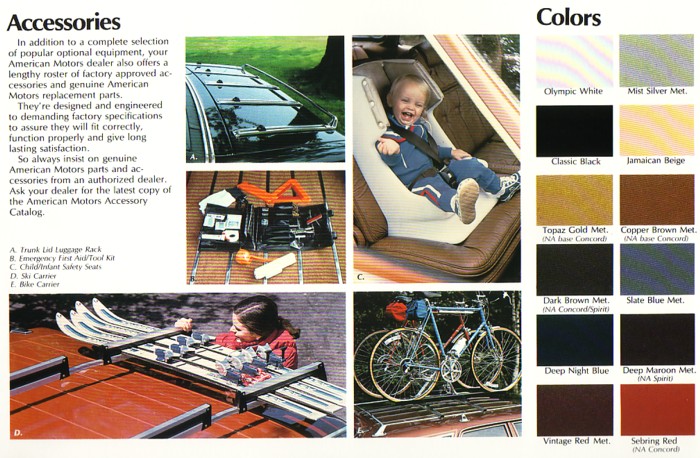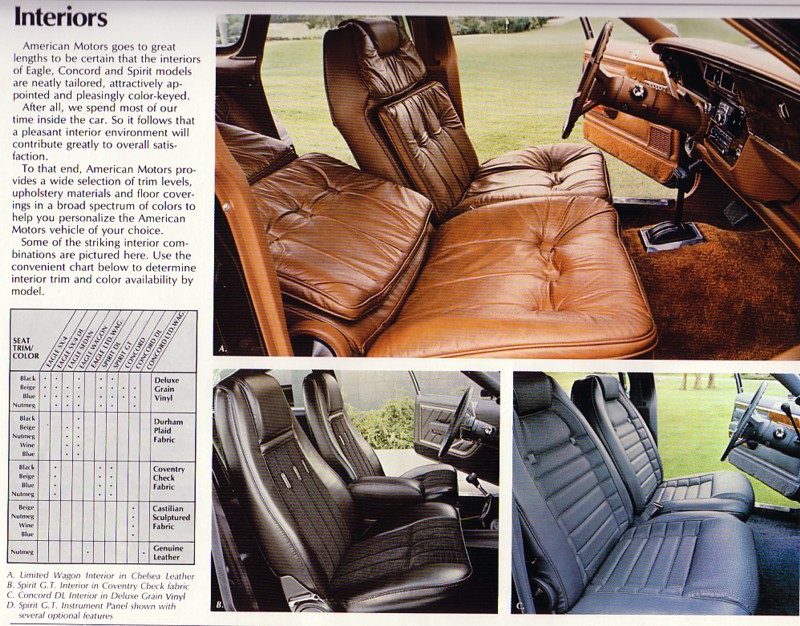 1983 Production totals: 17,730
[/section]
[section name="services" color="#2e3543″]
[span1][/span1][span1]
1980
[/span1][span1]
1981
[/span1][span1]
1982
[/span1][span1]
1983
[/span1][span1]
1984
[/span1][span1]
1985
[/span1][span1]
1986
[/span1][span1]
1987
[/span1][span1]
1988
[/span1][span1][/span1][span1][/span1]
[/section]