This site and the
Eagle Nest Forum
are supported entirely by your donations.
Please consider giving what you can…..every dollar helps us stay on the Web. Donation link at the bottom of the page.
To learn more go to the
AMC Eagle Nest Store
to check out our membership packages and other items.

Welcome to the AMC Eagles Nest!
This page is your portal to the world's largest and most active AMC Eagle site. Most of the activity takes place in our member forums. Forums registration is free, easy, and ownership of an AMC Eagle is not required. The forums may be linked to by clicking on the Forum button at the top of this page.
This site was began in 2003 and is for anyone interested in the last true American Motors Corporation automobile. We have information regarding all models of the AMC Eagle: Kammback, SX/4, 2 and 4 door sedans, wagons, Sundancer and even the rare Turbo Diesel. Our members own everything from showroom quality cars, to daily drivers, to mud racers and rock crawlers.
The AMC Eagle Nest is supported and maintained by a dedicated group of AMC Eagle owners and enthusiasts. Our newest addition is the AMC Eaglepedia which is a constantly evolving source of indexed AMC Eagle information which may only be accessed if you are member of the forums.
Thanks for visiting our site and we hope you come back often.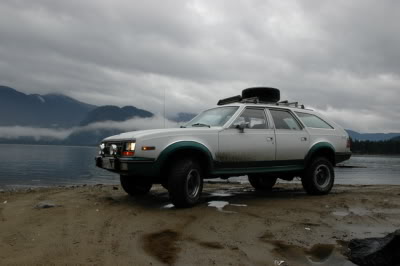 We hope that future Eagle owners will benefit from this site and forum as much as current Eagle owners. None of us are experts, but we enjoy driving and improving our Eagles. So we hope you enjoy this site as much as we liked building it. The site is constantly evolving with exciting changes and features being added. So check back often!
Don't miss our lineup of Member selected AMC Eagle of the Month! Click the ROTM Button at the top to view them.