[section name="services" color="#2e3543″]
[span1][/span1][span1]
1980
[/span1][span1]
1981
[/span1][span1]
1982
[/span1][span1]
1983
[/span1][span1]
1984
[/span1][span1]
1985
[/span1][span1]
1986
[/span1][span1]
1987
[/span1][span1]
1988
[/span1][span1][/span1][span1][/span1]
[/section]
[section name="no-top-pad" color="white"]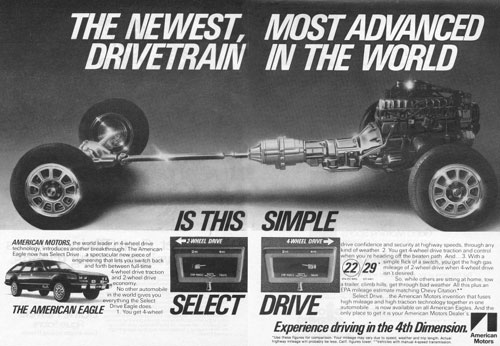 Select Drive introduced mid year
Two new models were introduced this year. The sporty SX/4 based on the Spirit and the low priced Kammback based on the old Spirit/Gremlin. All Eagles this year received new bumper end caps that improved the overall looks of the cars and a new trim level "Sport" was introduced. Other new features were a restyled grill and the optional alloy wheels. The Sport trim option included blacked out ground effects, blacked out chrome and grill. Under the hood a four cylinder engine (2.5 L) was standard making the 258 engine an option and a manual transmission became standard equipment as well. Three trim levels were offered in 1981; Base, DL/Sport and Limited. During the mid year all Eagles were fitted with select drive. This meant the driver could now choose between 2 wheel or 4 wheel drive.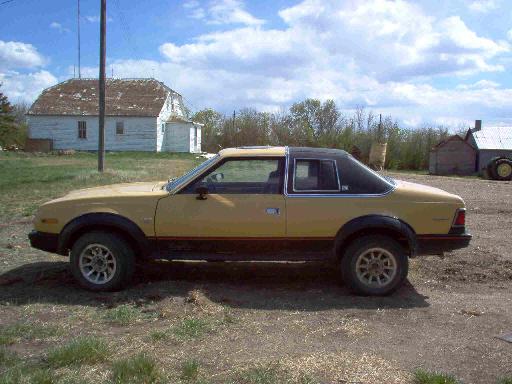 1981 AMC Eagle two door sedan with optional sun roof.
No longer the only 2-door offered and no longer the entry level Eagle, with the entry of the Eagle Kammback, two door sedan sales dropped to only 2,378 units.(Owner member: EagleFreak).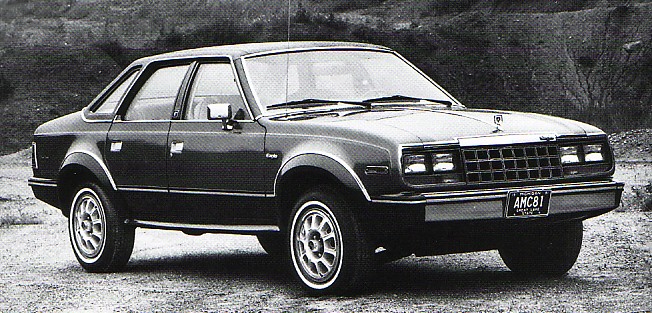 1981 AMC Eagle four door sedan.
The four door sedan also had lackluster sales this years with only 1,737 units produced.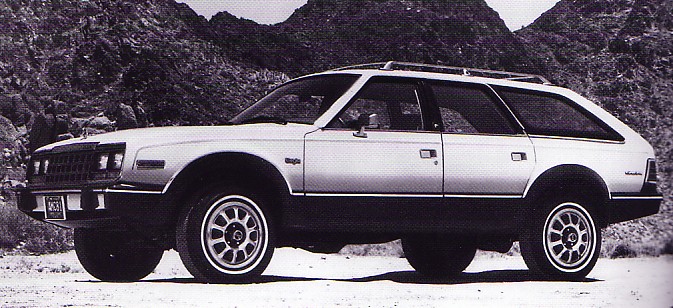 1981 AMC Eagle Wagon.
The wagon too was hurt by the introduction of the two new models with only 10,371 units produced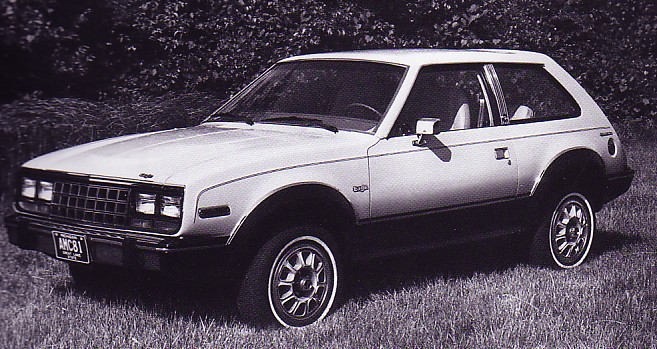 1981 AMC Eagle Kammback.
The AMC Eagle Kammback had a real low price at $5995.00 and was marketed in the hopes of luring in first time buyers. It was a modest success with 5,603 units produced — putting it well ahead of the 2 and 4 door sedans.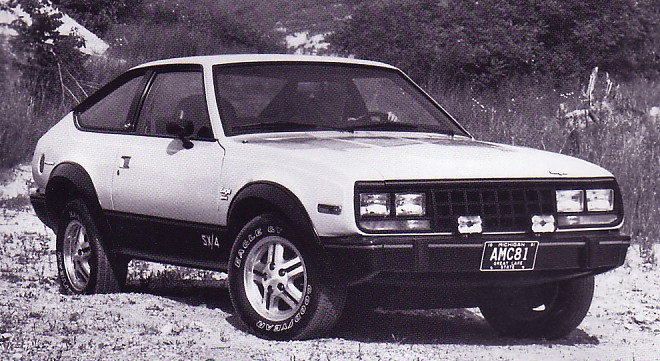 1981 AMC Eagle SX/4. with fog lights and alloy wheels.
The SX/4 was an immediate success with its sporty looks it attracted the most Eagle buyers in 1981 with 17,340 units produced.
Total 1981 Eagle Production: 37,429
[/section]
[section name="services" color="#2e3543″]
[span1][/span1][span1]
1980
[/span1][span1]
1981
[/span1][span1]
1982
[/span1][span1]
1983
[/span1][span1]
1984
[/span1][span1]
1985
[/span1][span1]
1986
[/span1][span1]
1987
[/span1][span1]
1988
[/span1][span1][/span1][span1][/span1]
[/section]